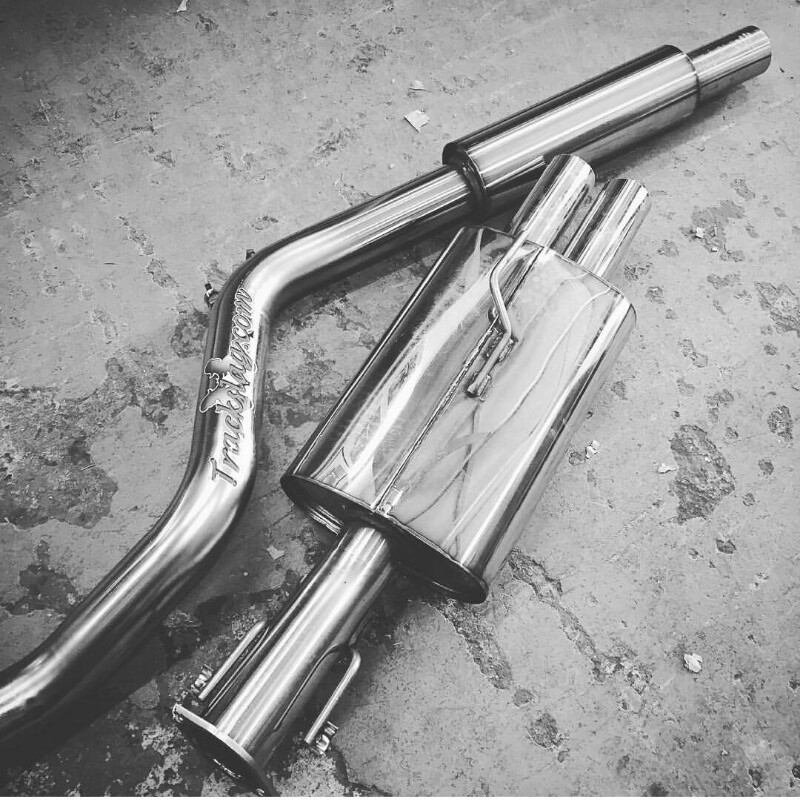  
3" Mk2 Golf Exhaust
If you're an international customer, you'll need to log into the website for accurate pricing and shipping costs. 
MK2 Golf 3" exhaust system. We've been saying that making an off of the shelf 3" system for MK2 wasn't possible since we released our 2.5" system. Well, times have changed and so has the machinery. Not only can we now make the 3" system but it's now made from one continuous piece of cnc mandrel bent pipe, ensuring optimum flow and reliability.
To say that we're proud of this one, would be an understatement. On it's first outing, it took an unofficial top spot at the MK2 Golf owner's club sprint whilst measuring just 93.2db on the noise tester. The system was designed with high power MK2's in mind but testing has shown gains when using it with the K03s turbo.
This is a two piece system joined with a pair of two bolt flanges which are as easy to assemble, as they are to dis-assemble, then re-assemble.
What you'll receive
Exhaust with two silencers (no downpipe)
Gasket and fixings to join the two halves together
rubber hangers
Additional bolt on hanger 
We ship worldwide! Please contact us for a shipping quote.
Customers who bought this product also bought: